TMJ TREATMENT IN RALEIGH NC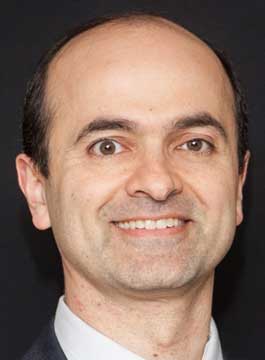 Do you suffer from recurrent headaches, jaw joint clicking, popping, or locking? Do you have receding gums, worn out or broken teeth? Do you clench your teeth, have earaches, sense of fullness in your ears, neck pain or lower back pain? Do you wake up during your sleep to drink water, go to the bathroom, or with a dry mouth? Do you have trouble falling asleep, staying asleep, or waking up rested? Do you snore, feel tired or sleepy during the day? Do you have trouble remembering or learning new things? Do you have high blood pressure, heart problems, diabetes, or periodontal disease? Do you suffer from digestive problems, acid reflux, anxiety or depression?
Many people suffer daily from a various number of symptoms, ignore dealing with them or numb their symptoms with pain pills, sleeping pills or just suffer through a 'normal' day. Our purpose is to help you list your symptoms, show you how they are related, and what you could do to improve the quality of your life and sleep.
Our clinic "TMJ and Sleep Therapy Centre of Raleigh-Durham" helps patients who suffer most commonly with teeth, jaw, neck, facial pain, migraines and headaches. Those symptoms are often related to poor sleep and sleep related breathing disordered problems.
It is our mission and passion to help you feel better and sleep better. Dr. Ferzli has spent several years taking courses in that field of Dentistry that borders closely that of medicine.
Dr. Ferzli has achieved the highest status of Diplomate with the ABCP, also known as American Board of Craniofacial Pain. He is a Diplomate of the ABCDSM, also known as the American Board of Craniofacial Dental Sleep Medicine. He is a fellow of AACP, also known as the American Academy of Craniofacial Pain. He has recently passed the Diplomate written examination for the American Board of Dental Sleep Medicine. Since 2001, he has helped several hundred patients find relief from their symptoms related to a TMJ disorder.
Our initial assessment will take a couple of hours. You will leave with a better understanding of the processes at work and be able to take steps to improve your condition. Dr. Ferzli is able to provide treatment options that can help you get pain relief in the least amount of time possible.
Keep in mind that health-related treatments are not guaranteed, and that includes TMJ treatments. However, according to studies by Brown & Gaudet, 88% from 2,104 patients have been successfully treated from jaw-related headache treatments. Dr. Ferzli is proud to say that he has a similar success rate.